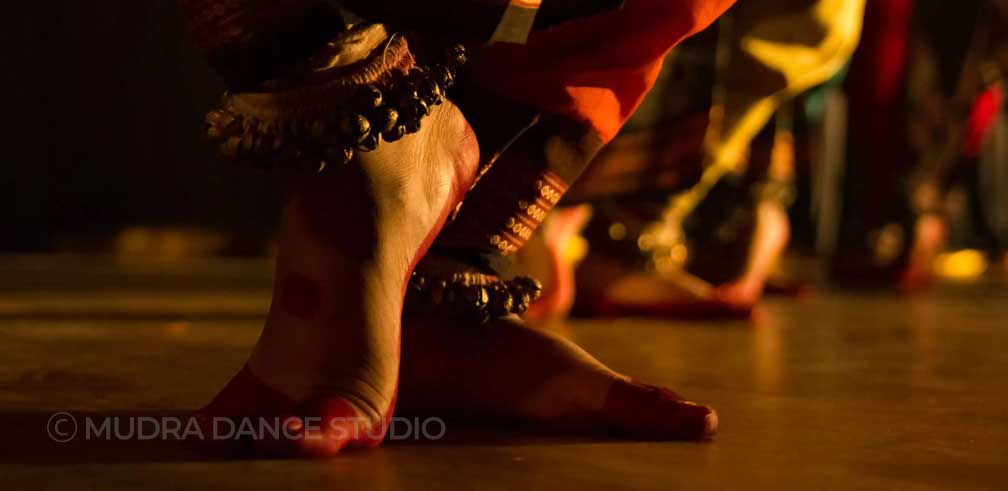 The Mudra Dance Studio was founded in 2003. We provide a comprehensive curriculum in the classical dance form of Bharathanatyam based on technical principles and quality instruction for graduating and recreational students from diverse backgrounds.
The Mudra Dance Studio's programs are based on the premise that training in the performing arts develops imagination, critical thinking, problem solving, and communication skills that prepare individuals for all fields.

The Mudra Dance Studio is committed to:

Challenge the student to aspire to high standards of excellence and reach new heights in the development of their artistic growth.
Awaken in students the importance of and value of culture, tradition and history of this classical dance form.
Promote creativity and the development of the creative process in students.
Involve students in the production and presentation of public performances.
Seeking to promote dance as both a science and an art form, the Mudra Dance Studio provides opportunities to participate and view classical dance as an educational tool, recreational activity and a performing art.
The Mudra Dance Studio principally offers training in the Bharatnatyam dance form. Bharatnatyam has been part of India's cultural fabric since the Vedic times in the third millennium BC and later became one of the most important classical dances of India in the 17th century AD, after it was patronized by the Mughal emperors and the Maratha royals. The style was further refined over the centuries before attaining its present form in the 19th century, when it became one of the popular classical dance forms in India, alongside with Kathak and Odissi.